REPAIRS AND POOL REMODELING IN GILBERT, AZ
Gilbert's Pool Repair Company
Gilbert, Arizona has a hot desert climate located just southeast of Phoenix, making it the perfect place to enjoy a beautiful pool and patio area with friends and family. 
But has your swimming pool seen better days? Have you noticed it just doesn't have that appealing luster it used to have? Do you feel like your guests stray from actually using the pool? If the answer is yes to any of these questions, it may be time to get swimming pool remodeling in Gilbert, AZ. 
We Fix Ugly Pools will help you with all of your swimming pool needs. Ranging from building and customizing all the way to creating a patio area. Whatever your swimming pool remodeling needs are, we can help!
Speak with a swimming pool expert today!
BUILDING AND POOL REMODELING IN GILBERT
A pool in Gilbert, AZ is perfect for cooling off on a sunny day and enjoying outdoor water activities. Over time all those days full of fun can cause wear and tear on your once beautiful swimming pool. That's why We Fix Ugly Pools offers restoration and pool remodeling in Gilbert, AZ and surrounding areas. We are dedicated to serving your pool needs and providing you with a beautiful look to your patio area. Our highly experienced pool experts are very willing and excited to work with you.
Signs you need Pool Remodeling in Gilbert, AZ
Some of the most common signs that let you know you need swimming pool remodeling in Gilbert, AZ include:
Swimming Pool is Cracking or Leaking
Filtration or pumping system is outdated
Pool design is out of style
Finishing or tiles are worn out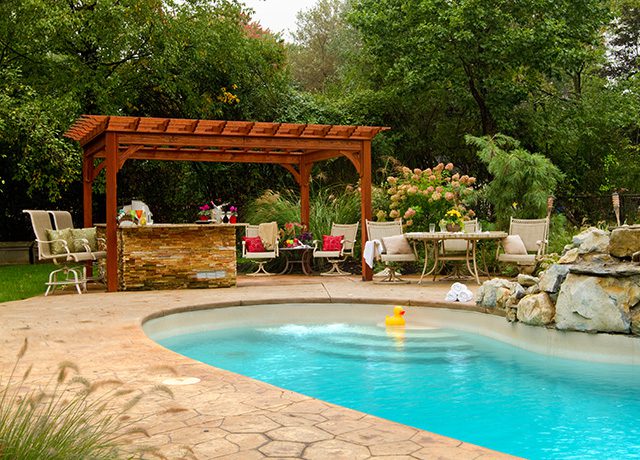 We Fix Ugly Pools®
Show Room / Construction Office:
1924 West Greenway Rd
Phoenix, Arizona 85023
Phone: 602-253-4499
Fax: 888-661-3910