for Phoenix, AZ and Surrounding Areas
Construction for Custom Pools
Do you have a pool that needs to be renovated or are you looking at custom pools? Use a company familiar with the construction process. Many pool companies in the greater Phoenix area promise they know what they're doing, but there are only a few who prove to be experts in pool building. We Fix Ugly Pools® has the capabilities to re-build your ugly pool with proper knowledge. Above all, our pools transform your backyard into something beautiful.
Speak with a swimming pool expert today!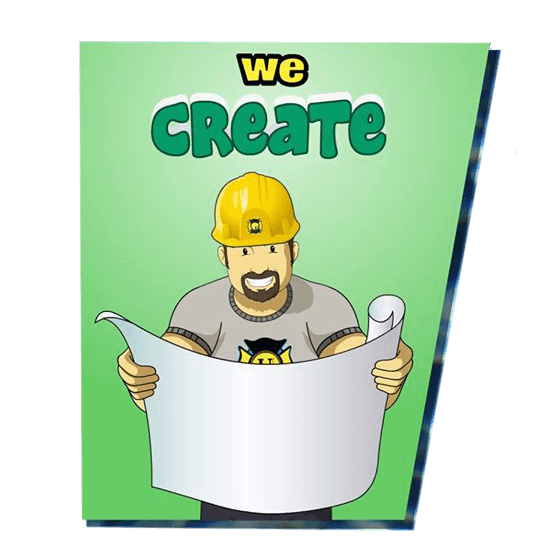 New Pool Builders
Whether you're looking into pool remodeling or wanting brand new, it's important to do your research. When shopping for an in-ground pool, the most important decision made will be choosing the construction technique that best suits the site and budget available.
The most widely used construction methods for in-ground pools include vinyl installation, pre-formed fiberglass installation, and poured Gunite (concrete). Gunite is widely known for its long-term durability and increases the value of your investment to provide years of backyard enjoyment for you and your family. Because we stick to using the highest quality materials to fabricate our work, it only makes the most sense that we build every pool using Gunite.
Are there other good pool builders in the Phoenix area? Sure there are, but there are some questionable ones too. Remember, we built our business by fixing and covering up those other guys' mistakes. Don't pay for an inferior installation, call We Fix Ugly Pools® today.
We won't take all summer to build, either! We're the fastest pool builders in the world, check out our World Record Pool Build. We offer our clients free estimates, easy-to-understand consultations, expert advice, and guarantee to build your family a fantastic swimming pool.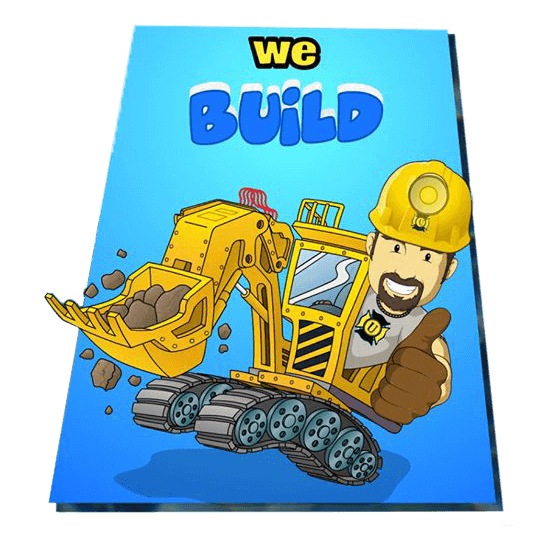 Building Pools Across Greater Phoenix, AZ
We service the central and northern areas in and around Phoenix. Major builds and pool remodels are offered to homeowners scattered from north of Anthem, all the way south to Chandler, AZ. Most of our pool owners are in the areas of Glendale, Scottsdale, and Peoria, Arizona. If you reside in or around these areas, you are encouraged to call or complete the contact form to request more information.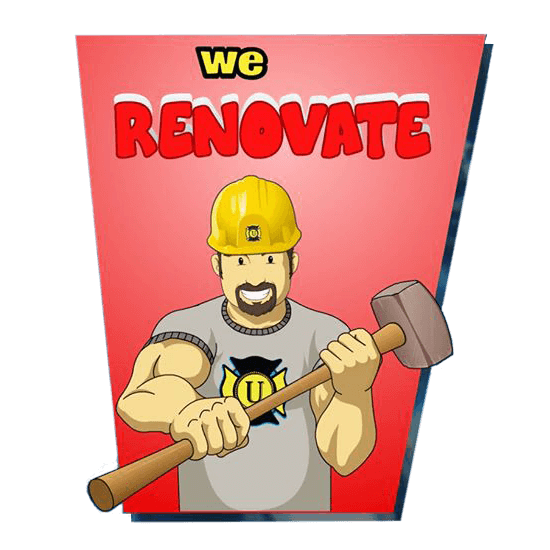 Swimming Pool Remodeling
Ok, we understand, ugly happens.
Whether from years of extreme weather conditions or sub-par construction materials, swimming pools can fall into disrepair. At We Fix Ugly Pools®, we hold a special place in our hearts for swimming pool remodeling and renovations. Customers tend to think that the finished product will be the same pool they used to have, only better. We pride ourselves on how amazed our customers react when they receive our final product. "Wow, it looks like a totally different pool!" is a pretty typical reaction. Check out The Ball Park Pool, for instance.
New pool customers begin at the hopeful stage, whereas many pool remodeling clients start at the hopeless stage. In the end, they both end up in the wowed stage. Are you ready for a fantastic experience? If so, we'd love for you to contact us today.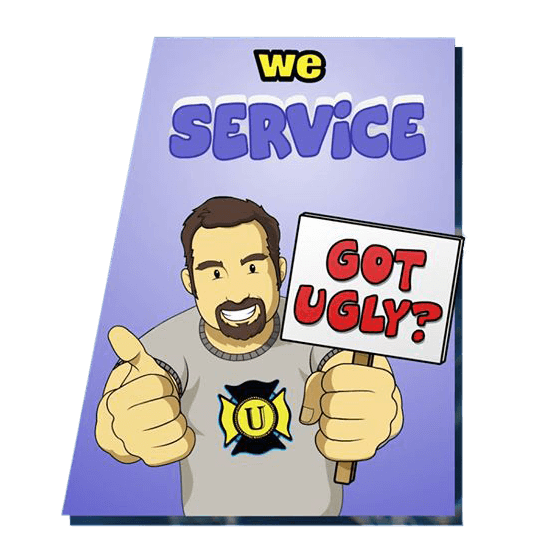 Resurfacing And Replastering
Maybe your pool isn't ugly at all.
Sometimes a genuinely good-looking pool needs a new surface. Cracking and chipping overtime is common, but if left untreated, it can lead to major leaks and unsafe swimming environments. Resurfacing and replastering a pool will thankfully increase the span of its lifetime.
The resurfacing and replastering process involves preparing the existing surface, mixing the materials that create the new surface, and then applying the materials and letting them cure overnight. If any step of the process is done incorrectly, it can shorten the life of your new surface and can unfortunately prematurely fail. That's why we believe we're the experts – we will make sure your resurfacing job is done correctly the first time, leaving your pool good as new. This is important to keep in mind when considering your choice of resurfacing companies. Our reputation is excellent; it was earned by completing pools and repairs that last longer and look better than our customers expect.
Pool Repair and Maintenance
You may have seen our 'Pool Ambulance' driving around the streets of Phoenix. Chances are that it was on the way to repair an unhealthy swimming pool.  From the pump to the skimmer, we repair all in-ground pool components.
We also offer pool maintenance service that will keep your pool clean and healthy all year around.
GET A FREE ESTIMATE
Call (602) 253-4499 or use this form
We Fix Ugly Pools®
Show Room / Construction Office:
1924 West Greenway Rd
Phoenix, Arizona 85023
Phone: 602-253-4499
Fax: 888-661-3910