in Phoenix, AZ and surrounding areas
What is a Inground Swimming Pool?
There are several types of inground pools, but what makes them different? Depending on the type of backyard oasis and pool you want, its good to learn about the pros and cons of the three main types of inground pools.
Speak with a swimming pool expert today!
These are the most durable and long-lasting types of inground pools. Gunite pools are one of the only types of inground pools that are fully customizable. Anything you can think of can be designed with gunite pools. Using a rebar grid and spray concrete into your desired shape, gunite pools are born.
Pros of Gunite Pools
Any size, shape, or depth
Add design features, no problem (add anything)
Most durable type
Increased property value
Cons of Gunite Pools
High lifetime cost
More chemicals needed
Increased maintenance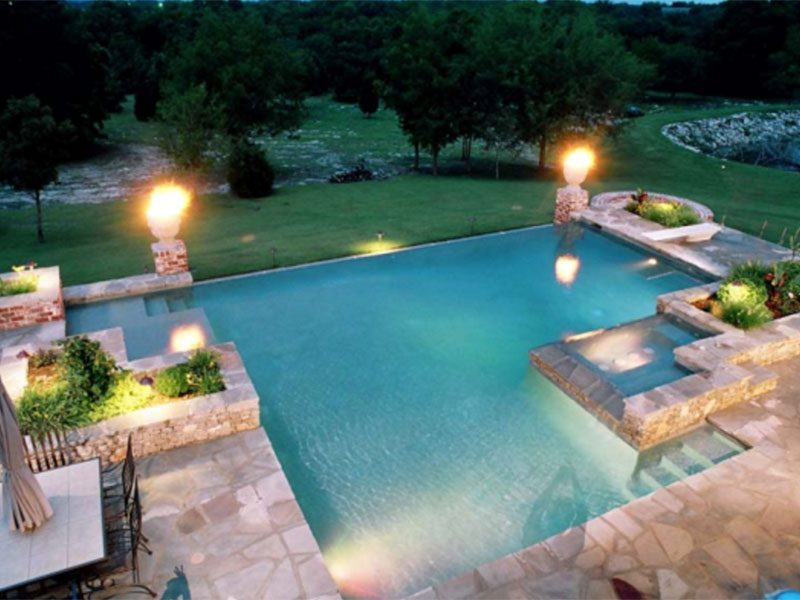 Designed by manufacturers as shells, fiberglass swimming pools are quick and easy to install. Not only is this one of the fastest types of swimming pools to install, but it also has a range of premade shapes and styles to choose from.
Pros of Fiberglass Pools:
Low Maintenance
Built-in Seats and Steps
Non-abrasive surface
Cons of Fiberglass Pools:
No wider than 16′
Color repairs sometimes do not match
Limited shapes
Otherwise known as a package pool, vinyl liner construction pools are assembled in modular panels and can be designed in various radius' and segments. Improved technology has recently helped make vinyl liner pools have a longer life span, such as structural armor.
Pros of  Vinyl Liner Pools:
Low cost
Customizable shapes and sizes
Nonabrasive feel
No algae build-up
Cons of Vinyl Liner Pools
High lifetime cost
Use gently
Low resale value
GET A FREE ESTIMATE
Call (602) 253-4499 or use this form
We Fix Ugly Pools®
Show Room / Construction Office:
1924 West Greenway Rd
Phoenix, Arizona 85023
Phone: 602-253-4499
Fax: 888-661-3910